Office of American Spaces Leadership
The Office of American Spaces has 18 staff members in Washington and four staff members in Vienna, Austria. We provide services and support to American Spaces and advocate for them across the State Department, with Congress and to other U.S. government agencies.
Learn more about our Director Carol Brey and our Deputy Director Sheila Weir.
Director
Carol Brey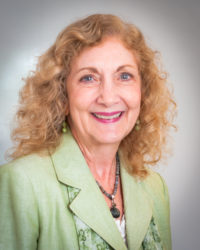 Carol Brey is a REPS currently serving as the Director of the Office of American Spaces in Washington, DC. Prior to her current assignment, she served as the REPS in Buenos Aires where she covered Argentina, Bolivia, Chile, Peru and Uruguay. She also served as Division Chief for Information Resource Officer (IRO) Support and Training in the Office of American Spaces, and prior to that she was the IRO for Brazil, Colombia, Paraguay and Venezuela. Before joining the Foreign Service, Ms. Brey worked as a public library administrator for 30 years, most recently as Director of the El Paso (TX) Public Library, and previously for libraries in New Mexico, Illinois, and Oklahoma.
Ms. Brey is a Past President (2004-2005) of the American Library Association, the oldest and largest library association in the world. She currently serves as the Co-Chair of the Sister Libraries Committee, and has served on many other ALA Committees including as Chair of the Library Advocacy Committee and the Campaign for America's Libraries.
Ms. Brey has been a Ph.D. student at the University of Texas at Austin and plans to continue her studies sometime in the future. She holds a Master's degree in Library and Information Science from the University of Illinois, and a Bachelor's degree in Music from Illinois State University. She currently lives in Alexandria, VA with her husband Adilson and their two dogs, Boomey and Tiffany.
Deputy Director
Paul Houge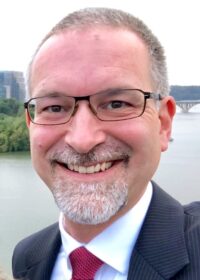 Paul Houge previously served as Senior Advisor for overseas presence issues in the Office of Management Strategy & Solutions and as Public Diplomacy Coordinator in the Department of State's OIG Office of Inspections, where he conducted inspections of more than 20 posts in all six regional bureaus. His other assignments include serving as Country Public Affairs Officer in Canberra, Australia; U.S. Civilian Lead at the Provincial Reconstruction Team in Kunduz, Afghanistan; and Deputy Director of the Office of Press and Public Diplomacy in the Bureau of South and Central Asian Affairs. He also coordinated Embassy media relations in Senegal and Guinea-Bissau as Information Officer in Dakar and served as Political Officer at the U.S. Mission to NATO in Brussels, where he negotiated in committees on non-proliferation and missile defense. Mr. Houge has also served as Information Officer in Almaty, Kazakhstan and as Assistant Public Affairs Officer in Sofia, Bulgaria, where he directed cultural and exchange programs and was a member of the Fulbright Commission. A native of Wisconsin, Mr. Houge holds a B.A. from Beloit College and M.S. degrees from Georgetown University and the Eisenhower School for National Security and Resource Strategy. He speaks Bulgarian, Dari, French, and Russian.