ARAB AMERICAN HERITAGE MONTH
RESOURCE TOOLKIT FOR AMERICAN SPACES
This Resource Toolkit is designed for programming at American Spaces to create a greater awareness of the Arab American community and the cultural diversity it brings to the United States.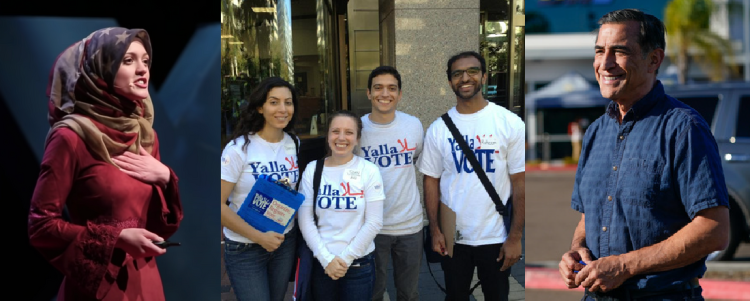 HOST A FILM SCREENING
Film screenings provide opportunities for rich storytelling and engaging follow-up discussion for participants to relate the film to their own lives and experiences.
Movie kits and films are accessible through Kanopy, MPLC agreement, and some are freely available online. Learn more about how to host a film screening for American Spaces.
SUGGESTED FILMS
WHAT IS ARAB AMERICAN HERITAGE MONTH?
In 2017, April officially became National Arab American Heritage Month. This month celebrates the history and culture Arab Americans.
This community traces its ancestral roots to a wide range of Arab countries. The majority of Arab American trace their heritages to Lebanon, then Syria, Palestine, Iraq, Egypt, Yemen, and Jordan. The Arab world consists of more than 20 countries that span from North Africa to the Persian Gulf. The 2019 American Community Survey shows an estimated 2.1 million people in the United States reported Arab ancestry.
Arab Americans have long made outsized contributions to American society, whether in the area of science, politics, the arts or other disciplines.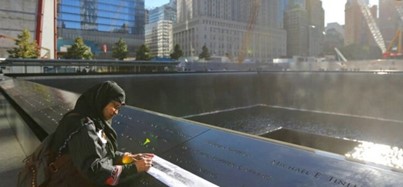 GENERAL DISCUSSION QUESTIONS
What do the individuals and experiences depict about Arab Americans and Arab-American culture? Were there any common themes that connected across the stories or people profiled?
Which story or individual could you most relate to and why?
What is "American" culture?
Are there people that identify with Arab identity in your community? What are they like and from what Arab countries are they connected?
What similarities or differences did you notice between the experiences of the people profiled and your own experience or cultural makeup?
Some Arab Americans describe that after the terrorist attacks of 9/11, the actions of others made people suspicious of all Arabs. Have you ever observed a group of people being blamed collectively for the actions of individuals who share their race, faith, sexual orientation or nationality? Has this ever happened to you? How did it make you feel? What are the dangers of this kind of collective guilt?
ADDITIONAL RESOURCES
The views expressed in these links and resources do not necessarily reflect those of the U.S. government.
Updated December 2022
---