MUSLIMS IN AMERICA
RESOURCE TOOLKIT FOR AMERICAN SPACES
This Resource Toolkit is designed for programming at American Spaces to create a greater awareness of the life of Muslim Americans and the cultural diversity they bring to the United States.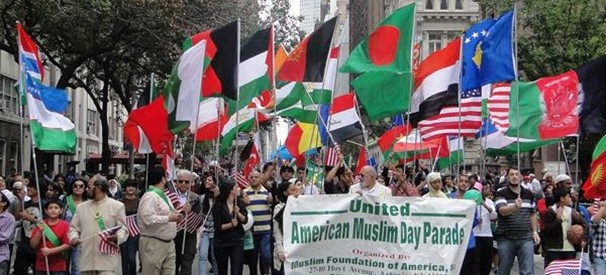 MUSLIM COMMUNITIES IN THE UNITED STATES
The United States has one of the most diverse Muslim populations in the world. Although many are first generation immigrants, approximately half were born in the United States. One third of the American Muslim community is African American, one third is of South Asian descent, one quarter is of Arab descent, and the rest are from all over the world, including a growing Latino Muslim population. Roughly one out of 100 Americans is Muslim.*
Muslims who migrate to the United States are frequently seeking economic opportunities and democratic freedoms. They come from all walks of life; they are doctors, accountants, entrepreneurs, police officers, and members of the military.
*See Pew Research Center Study for more.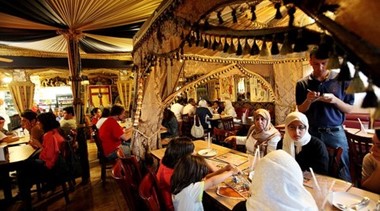 VIDEOS AND FILMS
My So-Called Enemy: Celebrating Diversity, Interfaith and Intercultural Understanding (90 minutes, 2010)
This is a coming-of-age film on Kanopy about the vital role of listening and empathy in creating bridges across personal, cultural, religious, political, and gender divisions. It follows six courageous Palestinian and Israeli teenage girls who participated in a cross-cultural women's leadership program in the United States and documents how this transformative experience interacts with the realities of the situation in the Middle East when they return home (2010).
Amer Zahr is an Arab American comedian, writer, and an adjunct professor at the University of Detroit Mercy School of Law. He shares his funny, heartfelt, and eye-opening perspective of home and growing up.
DISCUSSION QUESTIONS
After reading one of the above articles and/or watching one of the videos, consider asking the following questions:
What surprised you about Muslims in America?
Religious freedom is one of the most cherished rights among Americans. How do Muslim Americans exercise those rights?
What are some differences between Muslim Americans and Muslims living in your country?
The views expressed in these links and resources do not necessarily reflect those of the U.S. government.
Updated December 2022
---