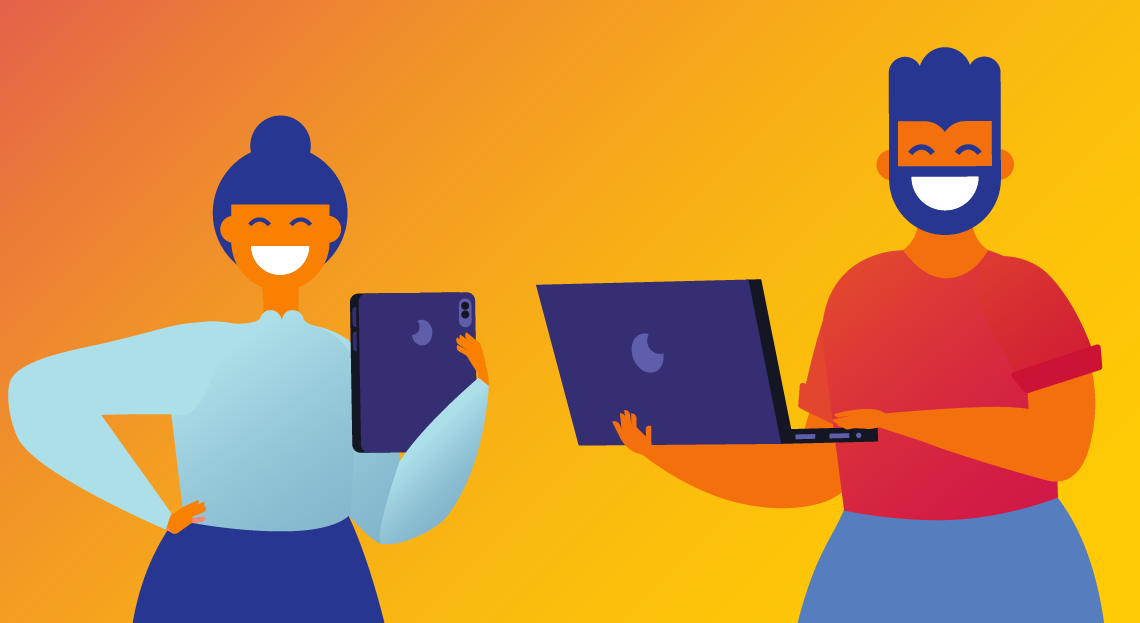 Like in-person programs, virtual events should have an achievable and time-bound goal, taking into consideration the ABCs of strategic communication and outreach:  the target audience, the behavior change of that audience, how the content helps achieve your goal, how you deliver this information, and an evaluation of your program. However, there are some fundamental differences when engaging audiences virtually. Collected from public diplomacy practitioners and experts in virtual events, here are some tips and best practices:
Audience
Listen to your audience.  Now more than ever, audience preferences are changing; content should be demand driven.  Find out what they want by reading their comments and conducting surveys.
Maintain a sense of community through authenticity.  You don't have to use the best equipment or have the most polished speakers, but you need to have a personal connection.
Consider co-hosting virtual events with neighboring American Spaces.  Some of the most popular American Spaces virtual events have targeted regional audiences.
Behavior
The virtual event is not the goal.  A virtual event takes significant effort to execute, so ensure that your program will foster a desired behavior change in your audience.
Content
A virtual program cannot replace an in-person program.  According to U.S. event experts, time seems to move slower for virtual audiences than for in-person participants.  Presentations should be shorter, and longer events should have multiple presenters and/or a facilitator.
Engage through questions, polls, quizzes, and competitions.  With so much competition from high quality pre-recorded content, audiences attend virtual events to engage in real time.  Consider designating a chat moderator to keep your audience excited and asking questions throughout the program.
Partners and influencers are essential.  U.S. government exchange alumni, social media influencers, and local organizations and volunteers can provide content and increase the reach of your programs.
Delivery
Create a plan and designate a team for your program.  Pay special attention to the pre- and post-event planning.  How and when will you advertise your program, and how will you follow up with your participants? Here's a sample plan.
Always run a practice session before each event.  Even for experienced online presenters, new software updates or equipment malfunctions can derail any program.
Audio quality is more important than video.  Low-quality audio will drive away audiences, but they are more likely to forgive a lower quality video feed.
Engagement
How will you build two-way engagement into your delivery? Virtual programs are an opportunity for American Spaces to engage in 2-way conversations with the public.
Talk with your audience, not just at them. Q&A makes both the speaker and topic relatable, and can be done verbally or via the chat feature.
Prime your audience for Q&A by requesting questions a few days before the event. Consider using sli.do (Links to an external site.) to crowdsource questions and allow audiences to vote on the questions in advance.
Keep the responses short and link to more info as needed. If you can't answer all the questions during the live event, announce how you'll follow up with the rest of the answers in a timely fashion.
Create a Frequently Asked Questions (FAQ) document in advance if you already know the kinds of questions you'll get. Then you can easily answer many questions quickly.
Follow up and Evaluation
How will you continue the conversation after the program's completion?
Ask your speakers to answer additional audience questions afterwards and share back their responses via social media
Create a social media post with program highlights
Are there any follow-on activities or other upcoming programs to which you can direct your audiences?
Evaluation

Record and report your program's statistics.  We've produced this guidance on how to report virtual programming statistics.
Hold an after-action session.  Meet with stakeholders to discuss how well your virtual program met its goals and what can be improved upon.
Combatting Webinar Fatigue
Webinar fatigue is real. Studies have shown that while many people may be interested in the topic of your webinar, they may not attend for a variety of reasons. Here are some ways to address webinar fatigue:
Keep in mind that the live webinar is only one part of the program.
Atomize your content – break it down into summaries, infographics, and PDFs of the slides. Ensure that this information is available to your audience through targeted email campaigns or available on your social media and websites.
Consider using other platforms to jazz up your presentations, such as virtual reality meeting places – like Mozilla Hubs or Engage – or interactive webinar and streaming platforms like ON24, OBS, or StreamYard.
Uses prizes, quizzes, and polls to make your webinars more interactive.