ALASKA: THE LAST FRONTIER
RESOURCE TOOLKIT FOR AMERICAN SPACES
This Americana Toolkit is designed for programming at American Spaces to further understanding of the United States.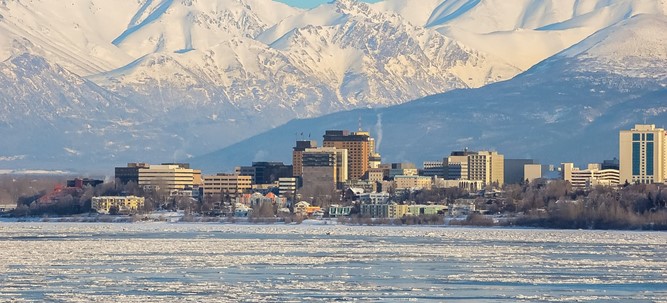 HISTORIC EVENTS
1728 – Danish explorer Vitus Bering discovers the Bering Strait.
1776 – British explorer Captain James Cook makes contact with Alaskan natives.
1784 – The Russians establish a permanent settlement on Kodiak Island.
1867 – Alaska is purchased from Russia by the United States for $7,200,000.
1872 – Gold is discovered in Alaska. 1897 – The Klondike Gold Rush begins. People rush to Alaska in hopes of striking it rich.
1942 – The Japanese capture two of Aleutian Islands in World War II. The U.S. retakes the islands in 1943.
1959 – Alaska becomes a U.S. state.

ALASKA – IMMENSE, BEAUTIFUL
With its mix of cultures and majestic scenery, Alaska has long captured the imagination. Also known as the "Last Frontier," Alaska is located on the northwest extremity of North America. After its purchase from Russia in 1867, it became the 49th U.S. state in 1959.
While it is the largest state in the U.S., Alaska is one of the least populated states – most of it is uninhabited. Its largest community, Anchorage, is a port city in the southern part of the state and has fewer than 300,000 residents. Alaska's present-day economy is based on oil production, fishing, and tourism.
About 15 percent of Alaska's 730,000 residents are Alaskan natives, comprised of 20 distinct cultures and 300 different dialects. Many natives of Alaska live in villages along the coastline and rivers, where they still practice traditional subsistence activities such as hunting and fishing.
GLOSSARY
Arctic – The northernmost region of Earth. It includes the northern parts of Scandinavia, Russia, Canada, Greenland, and Alaska. The Arctic is almost entirely covered by water, much of it ice.
Climate Change – refers to long-term shifts in temperatures and weather patterns. These shifts may be natural, but since the 1800s, human activities have been the main driver of climate change, primarily due to the burning of fossil fuels.
Sea Level Rise – is a climate change phenomenon through which the ocean water volume increases, mostly because of ice-sheets and glaciers melting due to warming water.
Inuit – are Indigenous people of the Arctic.
SHARE AMERICA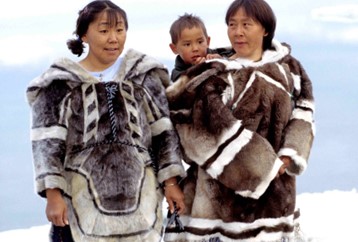 FOR VIEWING & READING
Interesting Videos About Alaska
CLIMATE CHANGE IN ALASKA
There is increasing evidence of climate change in Alaskan communities – warmer, record-breaking temperatures have resulted in thawing permafrost, thinning sea ice, and increasing wildfires.
DISCUSSION QUESTIONS
How is climate change affecting the indigenous Alaskans seen in the videos?
Do you see examples of climate change where you live?
Scientists say people's burning fossil fuels releases carbon dioxide into the atmosphere causing the planet to warm and leading to climate change.

Can the nations of the world stop this trend?
The views expressed in these links and resources do not necessarily reflect those of the U.S. government.
Updated April 2023
---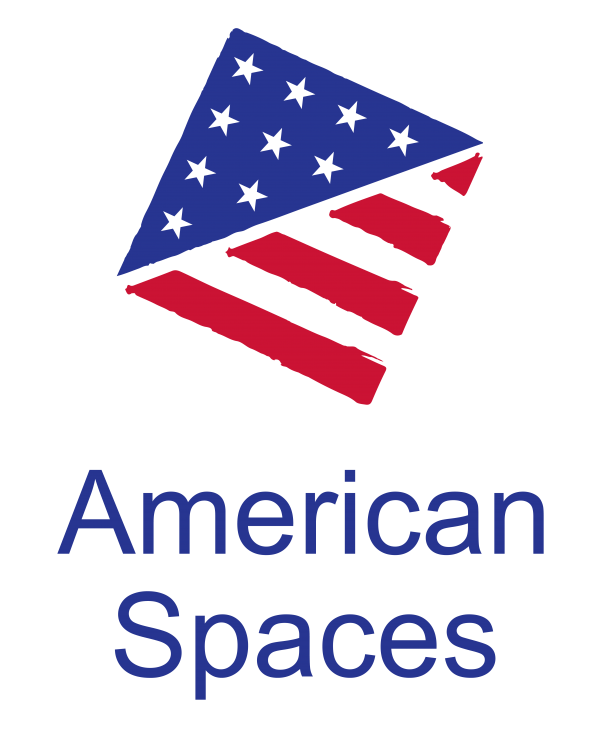 ---