Conversations on Funding Opportunities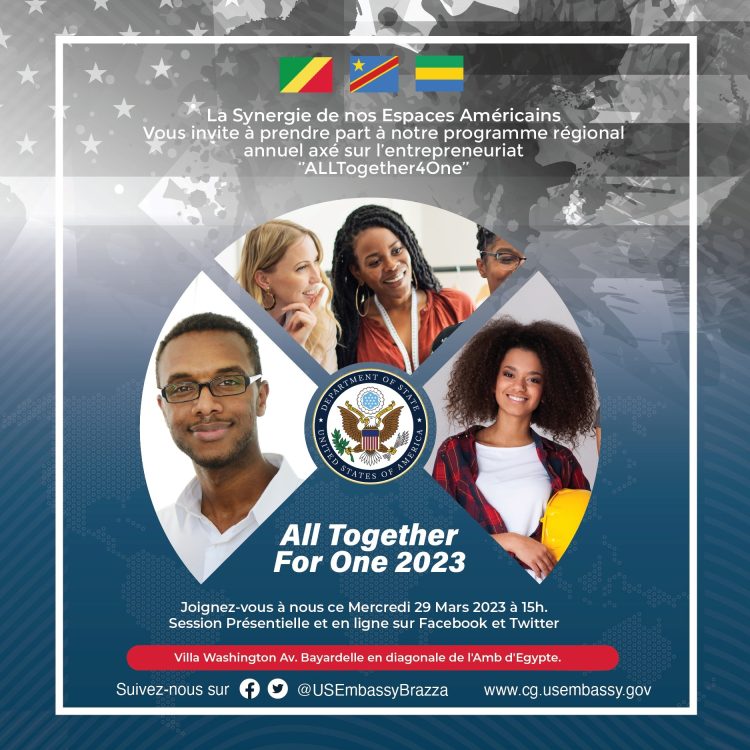 The Public Diplomacy Section (PDS) in Congo regularly organizes information sessions for the public about grant opportunities from the U.S. government. On this occasion, they decided to expand these sessions to include contacts from Civil Society and the business sectors who were interested in applying for grant funding. In March, they held a session that featured three local guest speakers discussing packaging for products and e-marketing. The goals of the session were to provide capacity-building discussions, expand conversations on funding opportunities, and create networking opportunities for participants. Additionally, the session aimed to support the mission goals of strengthening and diversifying Congo's economy and providing Congolese youth with core skills.
PDS invited contacts from Civil Society and the business sectors to the session, which had about 30 in-person attendees. To increase participation and networking potential, they also included a virtual element, allowing a group of about 15 participants from Kinshasa to join and interact with the speakers through a video Q&A session. This hybrid approach allowed for broader engagement and connections across different Embassy sections.
The event was a success, with participants benefiting from the knowledge and expertise shared by the local guest speakers. The session not only provided valuable information on funding opportunities but also fostered networking among participants in their respective fields. This initiative was an offshoot of the regional female entrepreneurship program, #AllTogether4One, organized by Kraus Mulaya, Public Engagement Specialist, in Kinshasa. The efforts to bring together diverse voices, provide information, and facilitate connections contribute to strengthening and diversifying Congo's economy and empowering Congolese youth with 21st-century skills. The positive response to the session encourages PDS to continue organizing such events and engaging local experts to contribute to the success of future sessions.