Empowering Equality and Human Rights and Serving as a Secured Platform for Minorities in Indonesia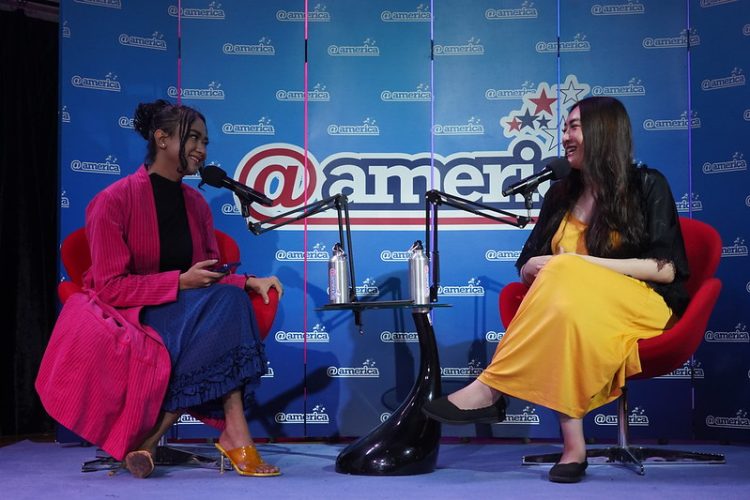 As part of June celebrations of Pride Month, @america hosted impactful events to advance equality and human rights in Indonesia. The first program, held on May 31, was a podcast-style discussion on healthcare equality tuned into by over 600 participants on @america social media.  Alegra Wolter, an IVLP alumna and the first openly transgender medical doctor in Indonesia, highlighted the challenges faced by individuals from diverse backgrounds in accessing healthcare facilities.  The event featured a video presentation of USAID MAJu's project – eMpowering Access to Justice (MAJu), emphasizing the importance of equal access to high-quality healthcare for all individuals.  The second event, on June 2, focused on empowering the LGBTQIA+ community in the greater Jakarta area.   
@america organized a multi-session program that provided opportunities for empowerment, equal access, scholarships, and career development.  Renowned activists' speakers, including LGBTQIA+ and Human Rights Activist Amar Alfikar and Waria (transgender) Crisis Centre Coordinator Rully Mallay, shared their inspiring stories of overcoming societal barriers. They emphasized the significance of awareness, safe spaces, and inclusive platforms in supporting the LGBTQIA+ community. The program also highlighted the role of entrepreneurship in empowerment and financial independence.  The U.S. Embassy Jakarta received gratitude from 50 in-person attendees for providing a safe space and acting as an ally to marginalized communities. Political Officer Jordan Younes reaffirmed the United States' commitment to diversity and equal opportunities in her opening remarks. Representatives from Indonesia's Fulbright Commission AMINEF, YSEALI, and EducationUSA shared educational and exchange opportunities for the community.  While the last program was not live-streamed due to security concerns and the sensitive nature of the discussions, @america shared highlights on social media. Through these initiatives, @america serves as a secure platform, empowering marginalized communities and promoting equality and human rights in Indonesia.