Revolutionizing Gaming: Positive Social Change for All through Gaming
Starting May 11, the U.S. Embassy and the American Spaces' American Youth Corner of Kuala Lumpur hosted the Young Southeast Asian Leaders Initiative (YSEALI) Game Changers Regional Workshop. The four-day event brought together 75 video-game designers from across Southeast Asia for a unique opportunity while aiming to create video games with positive social messages. In addition, the event featured a two-day training session followed by a thrilling "game jam" and pitch competition. Major industry players, including Microsoft Xbox and Sony PlayStation, helped support the program, and renowned game developers shared their expertise.
Southeast Asia, with its rapidly growing gaming industry and 126 million gamers, presented an ideal platform for advancing public diplomacy goals such as civic engagement and climate action. The workshop selected 75 participants from a pool of 600 applicants representing the 10 ASEAN member states and Timor-Leste. U.S. Ambassador McFeeters and Malaysian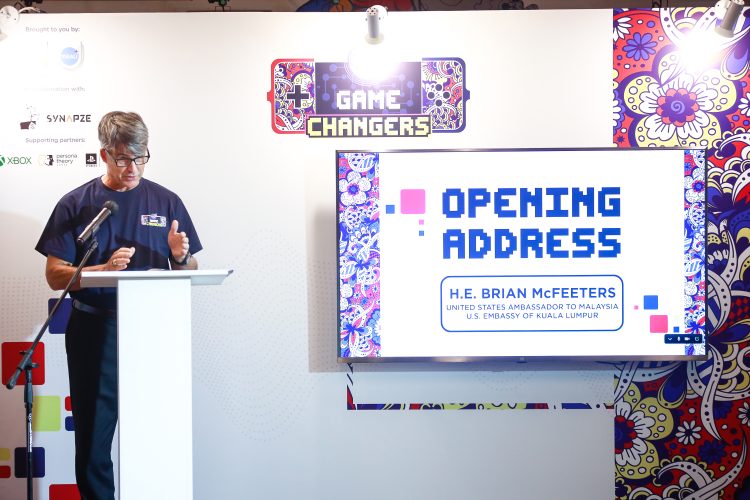 Minister of Youth and Sports, Hannah Yeoh, inaugurated the program, emphasizing the importance of gaming in promoting positive change.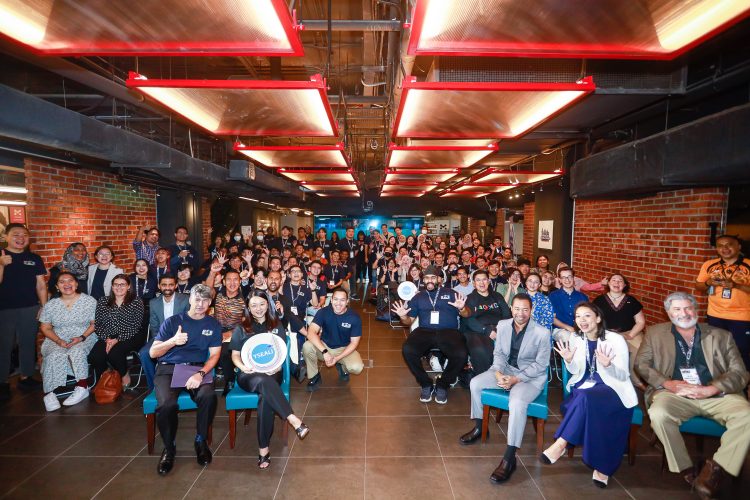 The workshop featured distinguished American thought-leaders in the field of "games for social good." The curated curriculum spanned two days, covering topics such as game-designing methods, impactful-game methodology, and social impact gameplay. Additionally, Malaysian experts on regional issues, including climate change and trafficking, engaged participants, underscoring the significance of their role as game creators in educating and inspiring society.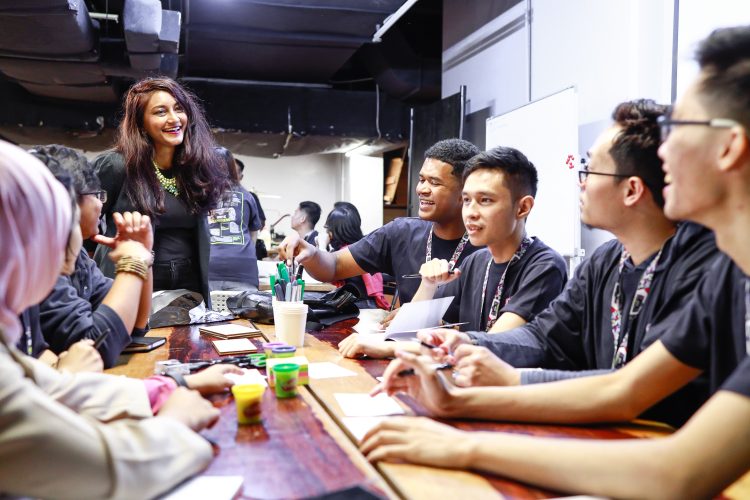 The program fostered collaboration between workshop participants and industry professionals. Representatives from Sony PlayStation Malaysia and Microsoft Xbox provided support and networking opportunities. The Department's Global Engagement Center (GEC) showcased its own game, Cat Park, as an example of how gaming can tackle disinformation. As the workshop concluded, participants
formed teams, developed their game concepts, and received guidance from successful game designers. The event culminated in a pitch competition, with the top three winning titles receiving funding and mentorship.
"Participating in the program has truly been a catalyst for me, especially in creating games with a social impact. The collaborative environment and shared passion for making a difference have sparked a profound shift in my thinking. It encourages me to approach game development from a fresh perspective, exploring innovative ways to address pressing social issues through immersive storytelling and impactful gameplay mechanics. The game jam experience ignites a sense of empathy and purpose, propelling me to utilize the transformative power of games to effect positive change in society. It has undeniably reshaped my outlook on the immense potential games hold for driving meaningful societal impact."

Sarinah Binti Ziziumiza (Brunei)
Innovator, educator, technologist and co-founder of Rumine Corporation
As a result of the pitch competition, three of the top participants each won funding for their projects and three-month mentorships to help develop their ideas further. Jellytastic 6 pitched the idea of creating an app that would help senior citizens develop skills for using e-commerce interfaces and also won funding from GEC for a game that would tackle disinformation. Bub-Pop's pitch for a game that would increase awareness of marine pollution and its impact on ocean species was another winning pitch. Finally, Gig-o-Nomics emerged as one of the top three winners, proposing an application that helps raise awareness of issues related to the gig-economy.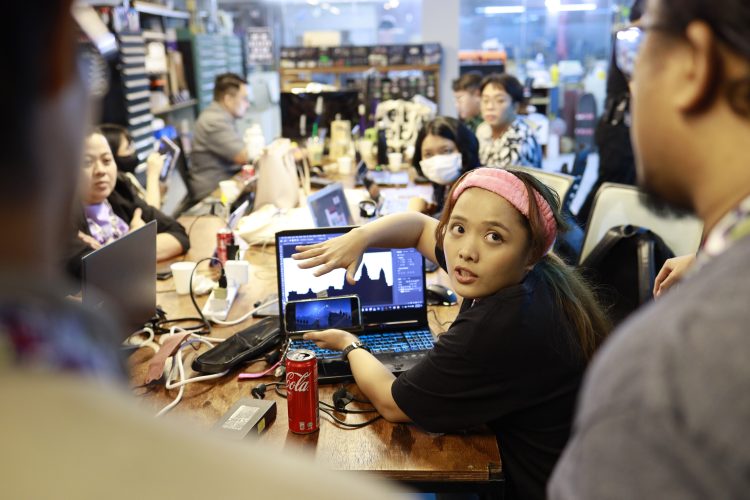 The workshop received wide media coverage in Malaysia, with leading outlets featuring interviews and discussions with American trainers, Malaysian trainers, and participants. Media outlets recognized the potential of gaming to address real-world challenges and effect social change. Industry veterans expressed appreciation for bringing together game developers from different countries and companies, highlighting the opportunity to create impactful games. The workshop's success demonstrated the power of gaming as a means to connect people, inspire change, and foster economic and social impact.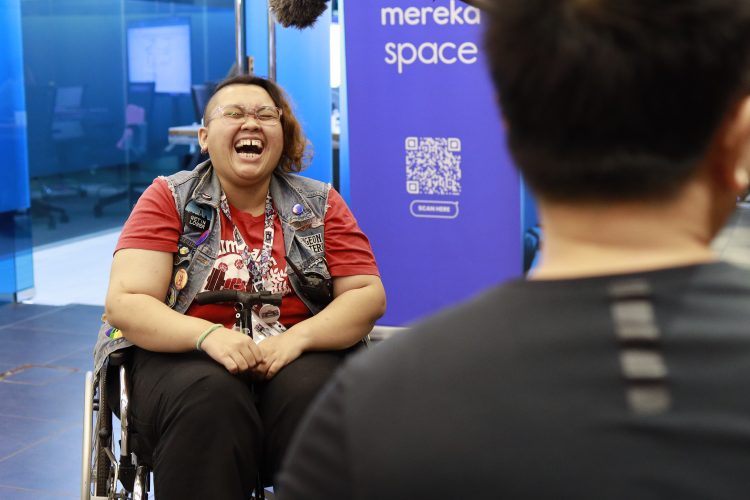 The YSEALI Game Changers Regional Workshop provided a platform for emerging game development talent in Southeast Asia. It brought together participants from various countries and encouraged collaboration and networking. The workshop showcased the potential of gaming as a medium to drive positive change and highlighted American Spaces' opportunity to support game developers in creating socially impactful games. By leveraging the United States' expertise in game design, these programs can contribute to raising awareness, educating the youth, and addressing social issues through the power of gaming.