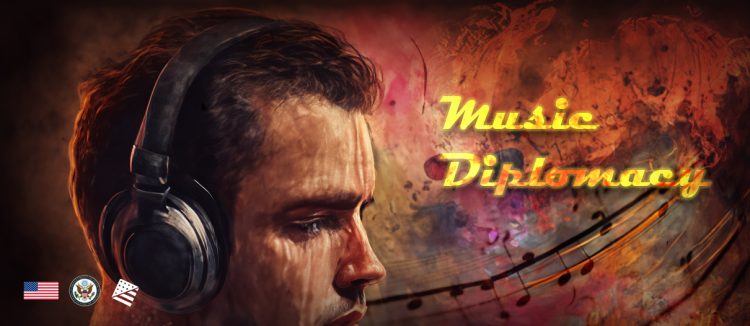 Lesson Plans and other resources to learn about different styles and historical contexts of music:
1) Homepage | NEH-Edsitement: Great lesson plans and media resources from the National Endowment for the Humanities. Resources under the heading of "Music" include lesson plans on Jazz Ambassadors: A Model for Cultural Diplomacy, Learning the Blues, and The Freedom Riders and the Popular Music of the Civil Rights Movement.
2) Introduction to the Rock and Roll Forever Foundation – TeachRock: TeachRock.org was launched by Stevie Van Zandt with the Founders Board of Bono, Jackson Browne, Martin Scorsese, and Bruce Springsteen. It offers meaningful lesson plans all at no cost to teachers, students, and families, inspiring deeper learning and understanding through the power of music. Check out the lessons under The Music that Shaped America collection, or the Civic Environmentalism collection.
3) National Jukebox | Library of Congress (loc.gov): Library of Congress National Jukebox collection includes tens of thousands of historical sound recordings available to the public free of charge. The Jukebox includes recordings from the extraordinary collections of the Library of Congress National Audio-Visual Conservation Center and other contributing libraries and archives. You can browse by genre, artist, date, or listen to expertly curated playlists
4) Kennedy Center Education (kennedy-center.org): The Kennedy Center in Washington, D.C. has developed a number of free arts education resources online. Notable music-related lessons include Learning from Lyrics, Poetics of Hip-Hop, and Adapting a Musical. Their digital resources library includes videos and interactive media about American music from a variety of genres.
5) Music | PBS LearningMedia: PBS Learning Media has a variety of materials to support learning and understanding music. Explore different styles of music, from hip-hop to the blues to latin rock. Programs can combine music and other disciplines with several lesson plans that include visuals and support materials, such as Belarusian Waltz: Art as a Form of Protest, or Jazz Diplomacy During the Cold War. Careers in music, music in world cultures, and music institutions are among the additional topics explored in Music.
6) Home | Rock Hall EDU: The Rock and Roll Hall of Fame's educational site, Rock Hall EDU, includes music videos from prominent artists, curated playlists, research guides, powerpoints, infographics, short guides for different genres of rock music, and a core concepts video collection introducing topics like How to Listen to Music, the Recording Process, and Music and Social Justice.
7) Schools and Teachers – Country Music Hall of Fame and Museum: Similar to the Rock and Roll Hall of Fame, the Country Music Hall of Fame also has a robust educational site. Resources include Virtual Field Trips, lesson plans, and professional development resources for teachers.
8) Lesson Plans | Smithsonian Folkways Recordings (si.edu): Smithsonian Folkways Recordings has lesson plans to introduce music from across the globe, including audio files from their renowned folkways recordings.
9) Welcome to Voices Across Time (pitt.edu): Voices Across time is a project of the University of Pittsburgh Library System that helps teachers of all disciplines harness the power of song as a primary source to educate students about the diverse regions, cultures, ideas, beliefs, and institutions of the United States. The guide provides a curated selection of songs and recordings, background and historical context, song lyrics, teaching strategies, and more.
10) Musicmap | The Genealogy and History of Popular Music Genres: Musicmap has a wealth of information of popular music genres, and the site includes fantastic visuals to understand relationships and lots of playlists.
11) U.S. Military Bands: Often a great resource for both live performances if they are in your region, or online content. Military band recordings online are typically in the public domain and free to use. Some useful links:
Instructional videos and audio:
Resources to create, record, and distribute music:
1) Citizen DJ / Homepage (loc.gov): This project was part of the Library of Congress's "Innovator-in-Residence" program, and it lets users explore free-to-use sounds from the library's website, remix them in their browsers, and download them for use in other software.
2) Chrome Music Lab (chromeexperiments.com): This free, google-created project that lets students get started making music quickly with a hands-on, web based platform. Try the Song Maker or the Voice Spinner.
3) BandLab – Make Music Online: BandLab is a free music production app for iphone or Android. You can record, mix, collaborate, master, release, and promote music you create.
Articles and other resources about the power of Music Diplomacy:
1) 10 Great Moments in Music Diplomacy | USC Center on Public Diplomacy (uscpublicdiplomacy.org): Online article with video resources from the USC Center on Public Diplomacy.
2) Resonance is an educational music and sound diplomacy podcast that explores the cultural significance of musical exchange across the globe. The series highlights the impact and potential of music diplomacy initiatives at the state and non-state levels and seeks to strengthen the case for music as an important tool of cross-cultural communication and understanding.